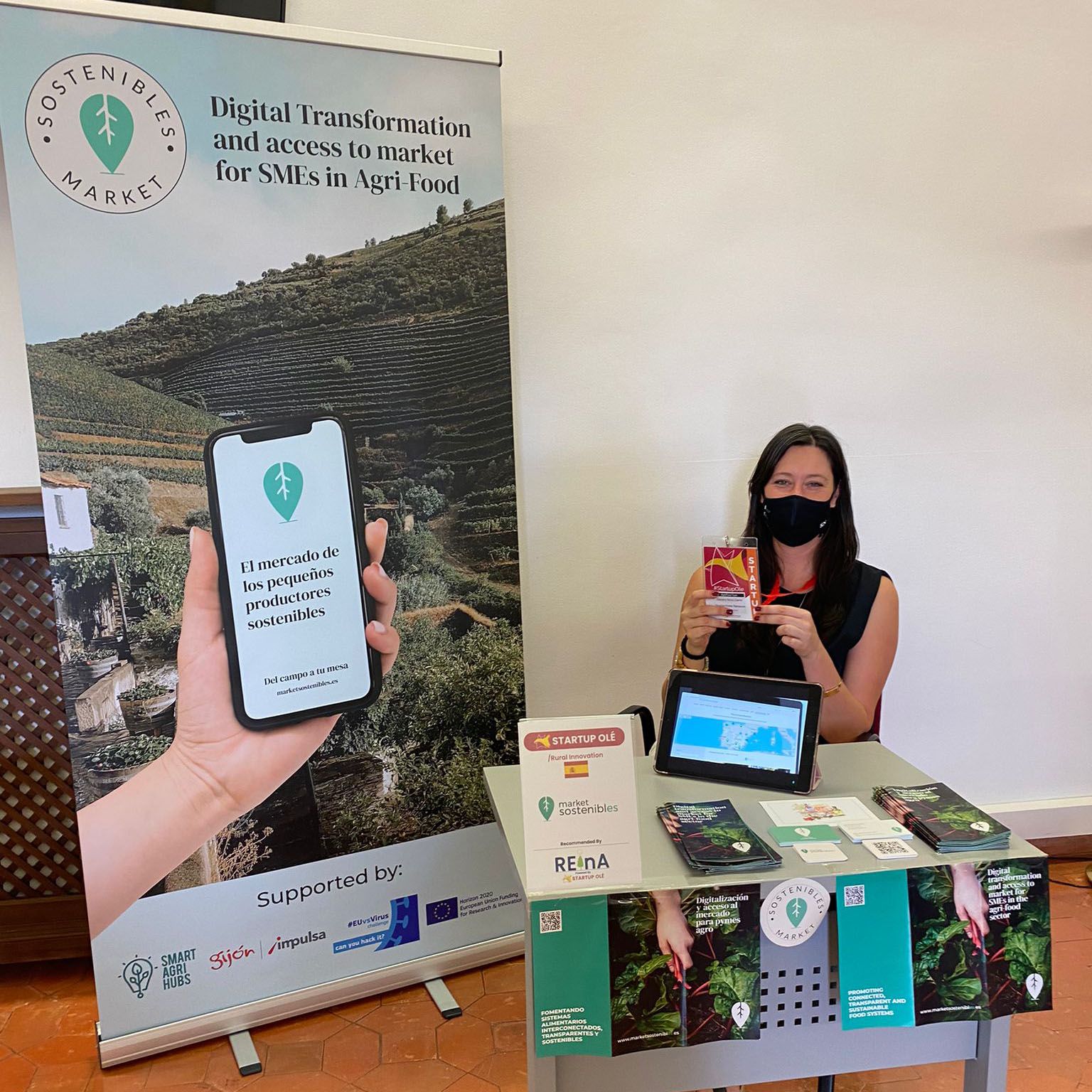 Sostenibles Network had the pleasure of attending the Startup Olé festival in Salamanca, taking place from the 6th to the 10th of September. Startup Olé is an annual tech event that brings together a wide range of business stakeholders to promote collaboration. These stakeholders include investors, corporates, mid-cap companies, entrepreneurs, accelerators and much more. This impressive event was a great opportunity for us to spread awareness of our projects, and ultimately to promote the goal of fostering digitization among Small and Medium Enterprises (SMEs).
What Took Place?
There are many facets to the Startup Olé event. Numerous talks and panels take place, filled with experts in their respective industries. Categories of startups are divided into different verticals, such as Cybersecurity, Education Technology (Edtech), Energy, Rural Innovation and more. In addition to this, each vertical has a leading company or institute as a representative at the event. These included the National Institute of Cybersecurity (Instituto Nacional de Ciberseguridad), SEK Lab Edtech Accelerator, Iberdrola, and the Salamanca Council Office (Diputación de Salamanca).
An exciting opportunity we had during the event was to participate in the Startup Olé Pitch Competition. This competition was a chance for a large number of startups to pitch their businesses to a panel of investors and industry experts. We would like to congratulate Velca, the winner of "Best Startup" in this competition. By winning this title, the Galician brand of electric motorbikes and mopeds has been awarded a place in the Startup World Cup, a prestigious pitching conference organized by Pegasus Tech Ventures.
What We Learned – Panels:
There were many interesting panels with industry experts, which spanned a wide range of industries. These included a number of digital Round Table discussions which dealt with issues such as investment across borders, and the future tendencies of accelerator programs. There were many highly accredited speakers in these events, including Mariya Gabriel, the European Commissioner for Innovation, Research, Culture, Education and Youth. Fortunately, we had the pleasure to listen to the Commissioner's talk in person, which highlighted how we are currently at the verge of a new wave of innovation and encouraged Europe to be the leader of this wave, collaborating to do so.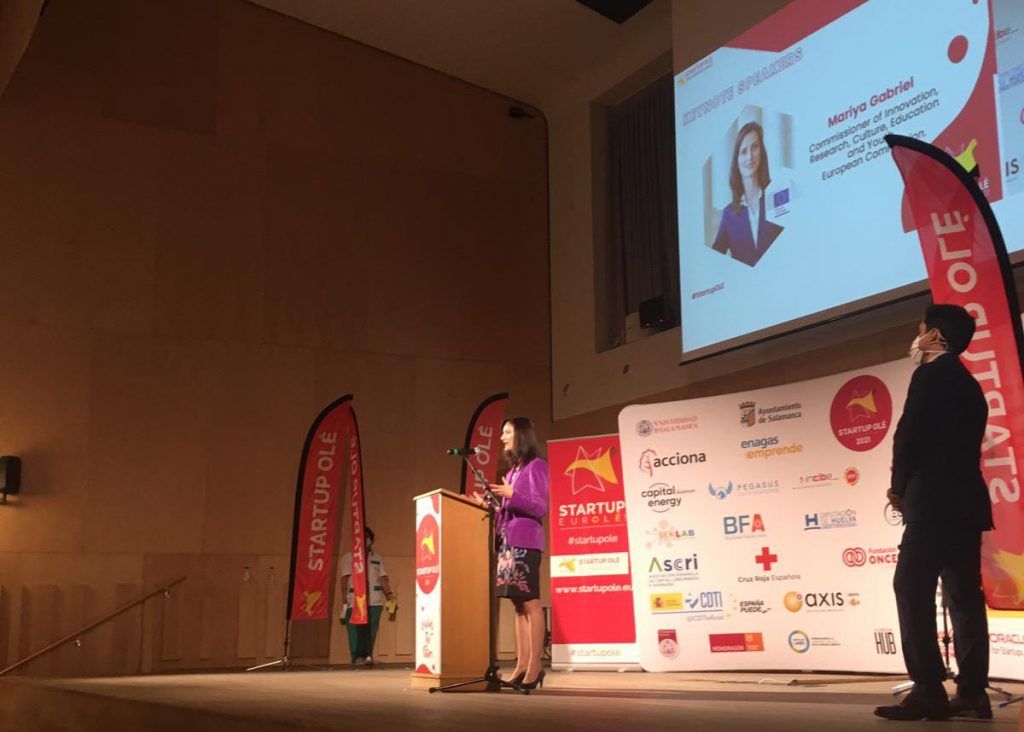 At Sostenibles, we were especially excited to listen to the REInA panels. REInA, or the Rural European Innovation Area is an open platform spanning across Europe, with the aim to gather innovative initiatives to revitalize rural areas throughout the continent. We are proud to have collaborated directly with this initiative, and our goal of promoting digitalization among SMEs in Spain is reflected in it.
Furthermore, the "Great Rural Initiatives" panel was moderated by Sostenibles Network founder Sandra Novo. For her, it was a pleasure to moderate such an inspiring table. We all had the opportunity to learn about the vibrant ecosystem that's emerging to support entrepreneurship in rural areas. Despite the challenges, there is great potential and business opportunities, and connecting the networks is the way forward. In the panel, it was great to hear a wide range of experiences and insights from a number of speakers.
Other interesting panels during the REInA section included «Innovation in Rural Areas: An Exception or a Must?», «The Emerging Challenges of Rural Innovation», and «The Role of Bioeconomy at the International Level», with speakers such as Justin Casimir, the project manager at RISE, Marion Eckardt, the President of the European Leader Association for Rural Development (ELARD), and Lisanne Raderschall, a Policy Analyst at the OECD.
Having been informed by these discussions, we are even more sure that the projects at Sostenibles Networks are proposing effective and ecological solutions to a key problem – with the ultimate goal of promoting the digitalization of SMEs, especially in rural Spain, in a sustainable and innovative manner.
The Importance of Startup Olé
Startup Olé is a unique event, and very important in the modern world. It encourages collaboration, innovation, and is an event full of inspiration. The world is becoming more and more globalised, which comes with opportunities, but also problems. In the spirit of globalisation, we want to collaborate with and be inspired by other people and projects with similar values to us. That said, we must also address the problems – we cannot let rural areas get left behind while large cities exclusively collaborate with each other across the globe. At Sostenibles Network, we aim to tackle this problem by equipping rural areas (and more) with the tools necessary to become more digitalised. This is why initiatives like REInA and events like Startup Olé are so important. They help us come together to face these problems in a more effective, more innovative, more sustainable manner.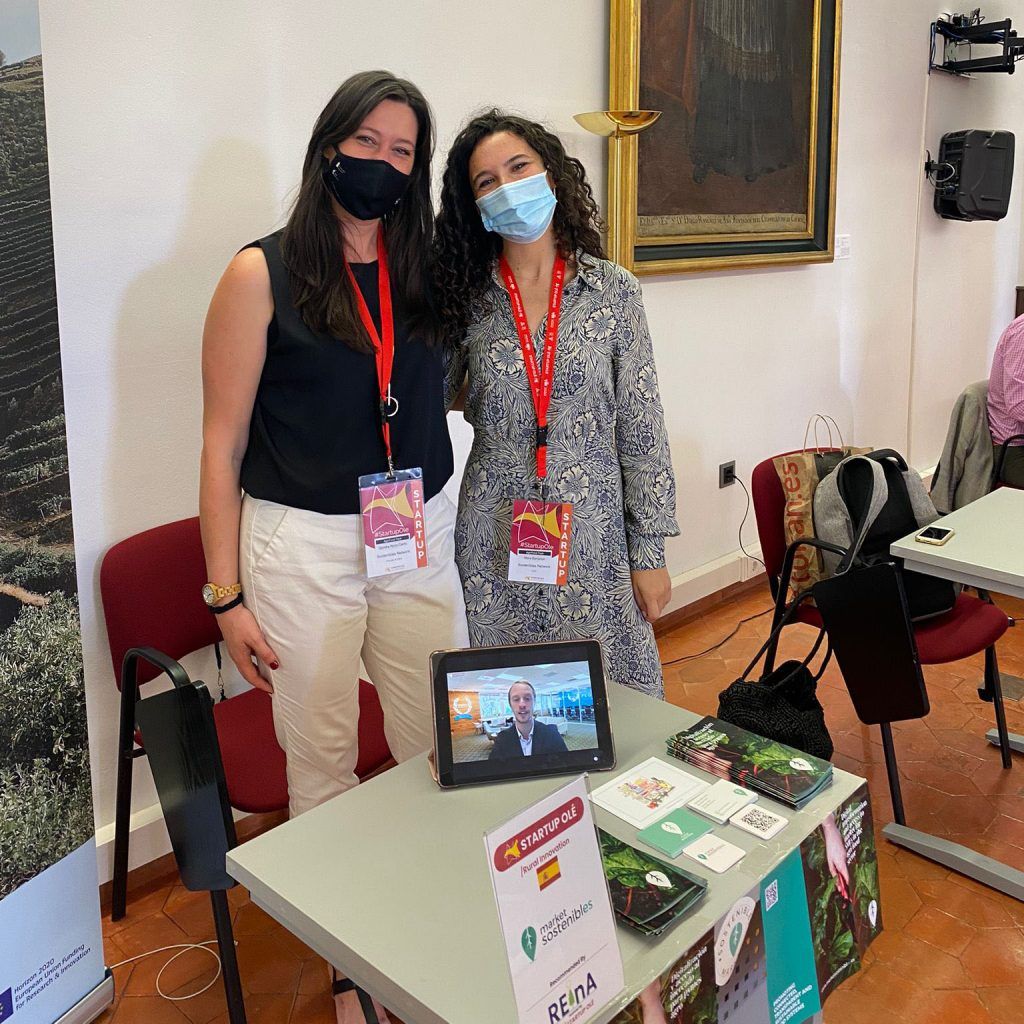 Finally, we would like to say a big thank you to Emilio Corchado, who organised the event and all of the volunteers at Startup Olé who hosted an incredible event during the week! It was a pleasure to connect with so many wonderful people at the event in-person after months of restrictions.
If you've also been inspired by this event and want to make more environmentally friendly choices in your own life, Market Sostenibles is a great place to shop for sustainable products made by small, ecological producers. Check it out here: https://marketsostenibles.es/